Description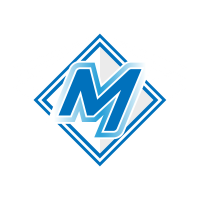 MEGANIC 1000ML – 50% VG / 50% PG BASE
To some vapers, 50/50 base means best of both worlds. When you mix eliquid with 50% VG / 50% PG base, you get a balanced eliquid in terms of throat hit, cloud thickness and size, and flavor transmission. The majority of DIY vapers prefer 50/50 base, or around that ratio (such as 40/60, 70/30, etc.). If you are new to making DIY eliquid, we would suggest you start with 50/50 base and see how that works for you. Afterwards you can tweak your recipes to meet your exact requirements.
We offer 50% VG / 50% PG base in the following concentrations:
20mg/ml — 49% VG, 49% PG, 2% Freebase Nicotine
100mg/ml — 45% VG, 45% PG, 10% Freebase Nicotine
500mg/ml — 25% VG, 25% PG, 50% Freebase Nicotine
800mg/ml — 10% VG, 10% PG, 80% Freebase Nicotine
50/50 base is the most flexible base you can work with regard to vapor characteristics. As we mentioned before, you are presented with a beautifully balanced vapor profile that provides excellent results in all three main categories: throat hit, vapor density, and flavor transmission.
All you have to do is experiment a little to find your sweet spot. Once you do, it's smooth sailing from there on.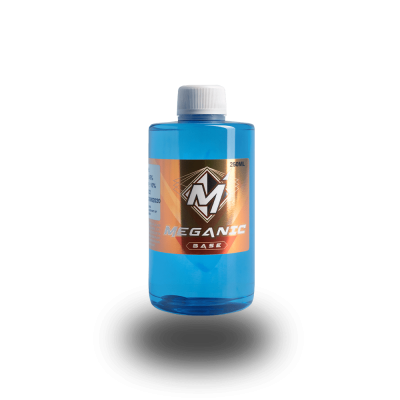 Good To Know:

🔎 Reflecting the sheer quality of our ingredients and production, all our products are colorless, odorless, and tasteless.
🧪 Our extraction process is conducted under argon gas so nicotine is never exposed to oxygen. The result is a superior neutral taste and aroma. There is no peppery taste present like there is with lower-grade nicotine. This is extremely important because with our nicotine, you spend less money on flavors; you do not have to add extra flavor to cover the taste and aroma of lower-grade products.
❄️ Heat, light, and oxygen degrade the quality of base by oxidizing the nicotine, so we suggest you store your nicotine salt base in a refrigerator or freezer. The nicotine may become thicker but it will not freeze. Storing your nicotine salt base in a refrigerator or freezer will significantly slow down the natural oxidation process. You can easily store base for 5-10 years in a freezer, if not more.
⏱️ Steeping is an integral part of mixing DIY eliquid. For best results, please be patient and allow your finished juice to rest the full amount of time needed. Hardware and settings are also very important: they are two of the biggest factors in how your eliquid performs. Please keep this in mind when making/vaping DIY eliquid.
👌 When you buy MEGANICOTINE, you buy safety and quality. We periodically update our machinery, employ professional chemical engineers, and manage our company to provide you the very best in quality, price, delivery, and service.
🔬We work with two different chemical research companies, both in Switzerland. We use ONLY the purest pharmaceutical grade ingredients: 99.99% pure nicotine, 99.9% pure VG and PG.
🍀  The nicotine we use is distilled from real tobacco leaves and stems (in other words, we do not use synthetically produced tobacco). Additionally, every bottle features safety caps. Our products comply with pharmaceutical standards in the United States, United Kingdom, European Union, and Japan.
🌍 All of our products meet vegetarian, kosher, and halal requirements. When you buy MEGANICOTINE, you are supporting an environmentally friendly company that cares about cultural sensitivity, being cruelty-free, and reducing our carbon footprint.
Our State of the Art Production Line